Voice & Data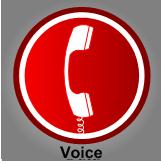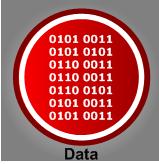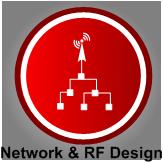 iTEK is a leader in PBX & VOIP phone system installation and service for businesses. Whether your business is large or small, technology plays an important role. To be profitable and competitive, your company must leverage the power of today's communication technologies. But with the constantly changing technology scene, your company needs to partner with experts who can design, build, manage and improve your voice and data network. iTEK is a full service communications partner serving end users, Business, Condo Asscociations as well as cable and phone companies in Illinois.
iTEK offers the following Voice & Data services :
Installation Service & Maintenance of

PBX

&

VOIP Systems

(Avaya, Nortel, Panosonic, Cisco)
Consulting
Demark Circuit Extentions POTS, T1, DS3, METRO E
Data & Voice Circuit testing
Design, Installation & Service of business data network
File Sharing Solutions
WIFI Solutions
Riser Managment
Installation, Test & Turn Up of CPE such as Routers , Gateways and more
Data Distribution (DOCSIS, Ethernet over Coax, DSL, VDSL, Ethernet, FTTx)
Transport
Service provider conversions/cut overs/porting
Structured Wiring Fiber, Cat3, CAT5, CAT6, Coax
Fault Location & repair
Fiber optics mechanical splicing, testing & cleaning
Moves Adds & Changes
Turnkey Construction Managment
Cable locating services
Cable bury services
Rack Bay & Cabinet installations
Cable Duct & Tough Installation
End User/Customer Installation & Service
Installation Alignment & test of Point to Point & Point to Multi Point Circuits
RF, Data & Video Distribution Design for Multi Dwelling Properties such as Condos & Apts
Avaya Partner Systems w/Voice Mail (call for pricing)

Installation & programming
Avaya Partner Five Slot Carrier with power cord
Avaya Partner ACS

Has three incoming lines and up to eight telephone station ports built in
Supports Caller ID
Compatible with both Partner MLS and Euro style telephone sets
Two PC card slots available for voicemail and backup/restore
Internal Call Forwarding
Music Port for Music on Hold
Two Power Failure Transfer Ports
Built in Paging Port

Avaya Partner VS 4.0 (voicemail)

2 port 10 mailboxes
120 minutes total storage
Built in Auto Attendant (will sort calls, can control when message is on

QTY 5--Avaya Partner 18D Telephone Black (two way speakerphone with LCD display)
QTY1--Avaya Partner 6 Telephone Black (speakerphone, perfect for breakroom or warehouse)
Phones come with the line cords and handset cords
Nortel BCM50 System (Call for pricing)

The Nortel Business Communications Manager 50 Telephone System offers a host of valuable features including IP telephony, unified messaging, call center applications, interactive voice response, Lan CTE, voice mail, auto attendant and many more. Future proof and expand as your business grows. Some features require licensing please contact us to find out more.
Package includes:
1x Nortel BCM50 Telephone System
5 Nortel T7208 Telephones
4x Pots Lines Support
Panasonic KX-TDE200 Package (call for pricing)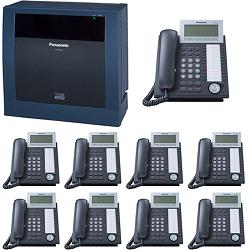 Control Unit Features:
Extensions System Total: 256
IP Proprietary Telephones (IP-PT): 64
SIP Extensions: 128
Single Line (a/b) Telephones (SLT): 128
Digital Proprietary Telephones (DPT) - DXDP : 256
Analog Proprietary Telephones (APT): 64
Direct Station Select (DSS) Consoles: 8
Voice Processing Systems (VPS): 2
Analog COs: 128
CO Line ISDN Trunk - PRI: 96
CO Line IP-Gateway (H323): 64